IrelandSEO's SEO Services Can Turn Your Business Into Something Special
Search Engine Optimisation.
It's quite the mouthful, isn't it? Let's refer to this incredibly rewarding framework from here on in as simply; SEO.
In the business world, SEO is still a relatively fresh approach to driving profitability online – and unfortunately not everyone's convinced it's even necessary – which is one of the primary reasons why so many businesses in the constantly evolving online environment never reach their true market dominating potential.
We want to explain exactly what SEO is, why it's significantly important to your business in this new digital age and of course why we're Ireland's Number 1 SEO Specialists – ready, willing and excited to work with you.
Together, we can celebrate your business reaching remarkable new heights. That's what drives us, our passion is quite simply your success.
What is the IrelandSEO's approach to Search Engine Optimisation?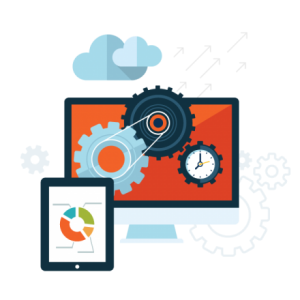 SEO is an art. Like all artists, we firmly believe in the philosophy that it's not enough to be competent. We have to be connected to our work, be defined by our processes, we have to be inspired by the value we create and we have to feel the success it brings.
Our internal policy and procedure framework is built from over 50 combined years of experience in the digital marketing environment. In our organisation we have incredible individuals who have worked in Ireland for some of the largest multi-national companies in the world, being exposed to such intensely effective and captivating practises and processes that have been absolutely proven as the building blocks of success.
We provide specialist SEO services to a wide range of clients from local and national businesses from Dublin to Donegal, Waterford to Belfast, Galway to Cork and everything in between.
We begin with the initial consultation phase, where we will get to know your business. We want to understand and get a feel for your target market. It's important that we understand your business model, your internal process framework, what advertising methods you've used thus far, any previous SEO work done and so on and so forth. We then head into our investigative phase, identifying all requirements necessary for the upcoming project
At present, there are currently thousands of components that go into our framework for delivering SEO excellence, we call these components the ranking factors.  Some examples of the ranking factors are: on-site optimisation, local citation build out, social signal implementation, external link acquisition, asset publishing, rich media creation and distribution, algorithmic compliance and content creation.
We've brought this amazing experience, the most incredible people and cutting edge intelligent technology all under one roof and fused it together. In this environment, we've then developed our own internal methodology and framework combining all ranking factor components to deliver world class SEO solutions that focus on placing your business directly in front of your target market – at all times.
For the last 7 years we've been providing white label solutions to some of the largest big budget digital marketing companies in the world as an outsourced partner, it's only now that IrelandSEO – the SEO authority – have made the business decision to cease this service and focus solely on working with clients directly.
We're passionate about helping your business grow in the digital marketplace. We're committed to positioning your brand at exactly the right place at exactly the right time to facilitate your target market.  We're driven on the ethos of continuous improvement and we're focused on driving your profitability. With our ground-breaking strategies, we can help you and your business reach the level of success you've always wanted.
Ireland SEO Dublin
31 Ormond Quay Upper,
Dublin 7
D07 EE37
Call Today for a quote:
051 348 380